User:DM-Kellie
From PoliceWiki
DM-Kellie (DirtyMartini)

Basic information
Country of origin:
New Jersey
Fan of:
The Police


Stewart Copeland

Fan since:
before she can remember
Favorite Police-related album:
Reggatta de Blanc & Zenyatta Mondatta, depending on the day
Favorite Police-related song:
A Sermon
Member of:
Website:
www.kmwalsh.com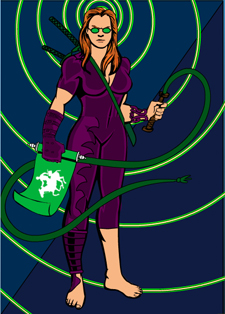 About me
DM-Kellie is our head administrator along with sockii and is the Queen of Disambiguation and the Slayer of Category Architecture. (Sockii says so.) She's a fan of The Police, Oysterhead, and Stewart Copeland in his many guises, and she hates talking about herself in the third person.
Best not sit still for too long, or she just might disambiguate your ass.
Concerts & events attended
Good gong, don't ask. Some personally notable:
Also 2008-01-17, despite not actually being in attendance at the time.
Other stuff
"Babylonian Impaling"
Recent status: trying to catch up and clean up.
"Strange Things Happen"
"Does Everyone Stare"
Set Them 3...: The Police Investigation
"Or Push Your Crusade"
The Leroy Coolbreeze Fund for Melanoma Research in honor of Ian Copeland
Contact
Please send questions or comments via Private Message at the policefans.org forum or via email at dirtymartiniii at gmail dot com.